It's glass. It fits inside a car cup holder. And it's simply aesthetic. Need we say more? Perhaps not, but we will for anyone not sold just yet. The Keep Cup is a great travel mug option for anyone interested in a non-toxic lifestyle, and it looks great too!
Keep Cup Overview
Keep Cup has designed a non-toxic cup for on-the-go and made it pretty rock solid. Okay, maybe not ROCK solid, but tempered glass is pretty good in our book.
It comes in all different sizes including small (8 oz), medium (12 oz), and large (16 oz). We went ahead and reviewed the biggest of the bunch and it's just the right size to fit all of our coffee loving needs.
The color options for the lid of the cup are extensive with names such as Spruce, Daybreak, Almond, Filter, etc. The lid includes a detachable cover for the sipping area and can be moved back and forth as needed when not in use.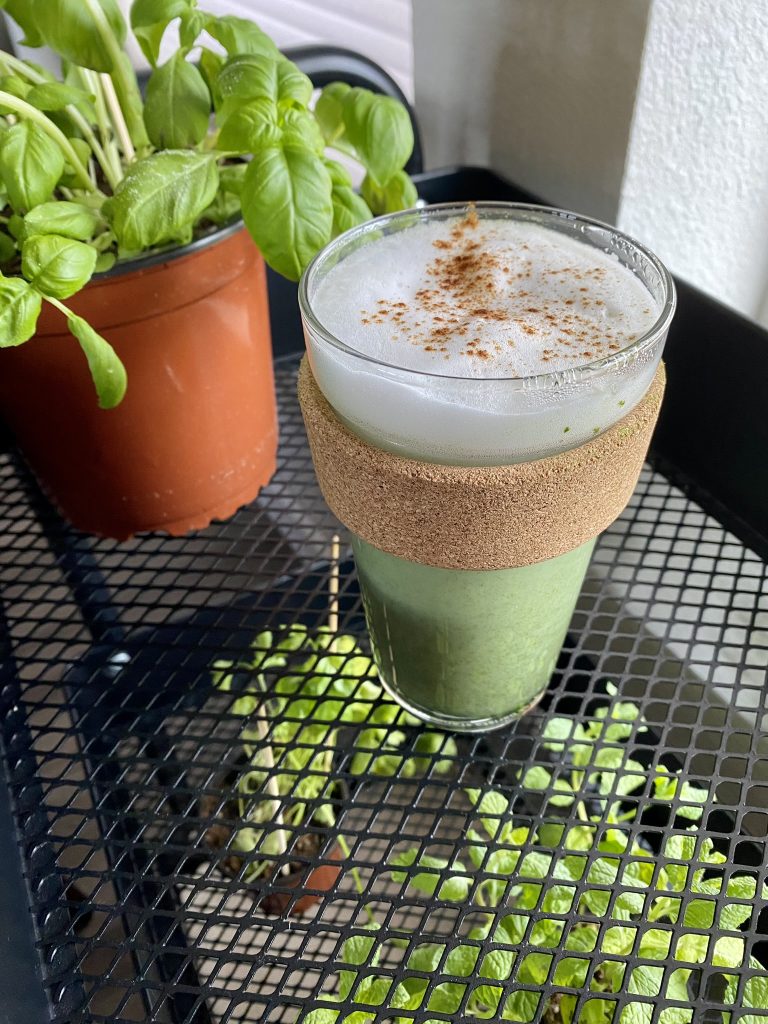 There's a cork ring built around the upper part of the cup making it easier to hold while hot, or just to give more grip to it. We wonder why it wasn't placed down a little further, however.
We attempted an over-the-sink tilt to see if we sprung any leaks and are happy to report that the liquid never came out of the suctioned on lid. It may come out of the detachable cover though, depending on how far up the liquid goes in the cup.
As stated, it fits inside most car cup holders and retains heat decently well for a glass item. We took it on a 30 minute car ride and finished the last drop at the very end of it. The coffee was still warm enough to make us happy.
We realize many are concerned about dropping glass, but we find ourselves more concerned with hot, acidic beverages leaching components of stainless steel into our bodies. We haven't dropped it yet and have deemed it a "non-slippery" cup as such, thanks to the cork ring. You can find this glass travel mug on Amazon.