On our journey to ditch all the nonstick cookware and bakeware in our kitchen, we decided to give this stainless steel Fox Run muffin tin a go. After using it for about a year now we feel confident giving some honest thoughts on the product.
The Benefits of Using the Fox Run Muffin Tin
If you want a muffin tin that is both durable and simple to use, consider the Stainless Steel Muffin Tin. With a weight of 14.4 ounces and dimensions of 10.5 x 13.75 x 1.25 inches, this muffin tin can make 12 standard-sized muffins at once, making it ideal for large batches or meal prepping. When it comes to baking, the Stainless Steel Fox Run Muffin Tin does an excellent job of thoroughly and evenly cooking muffins.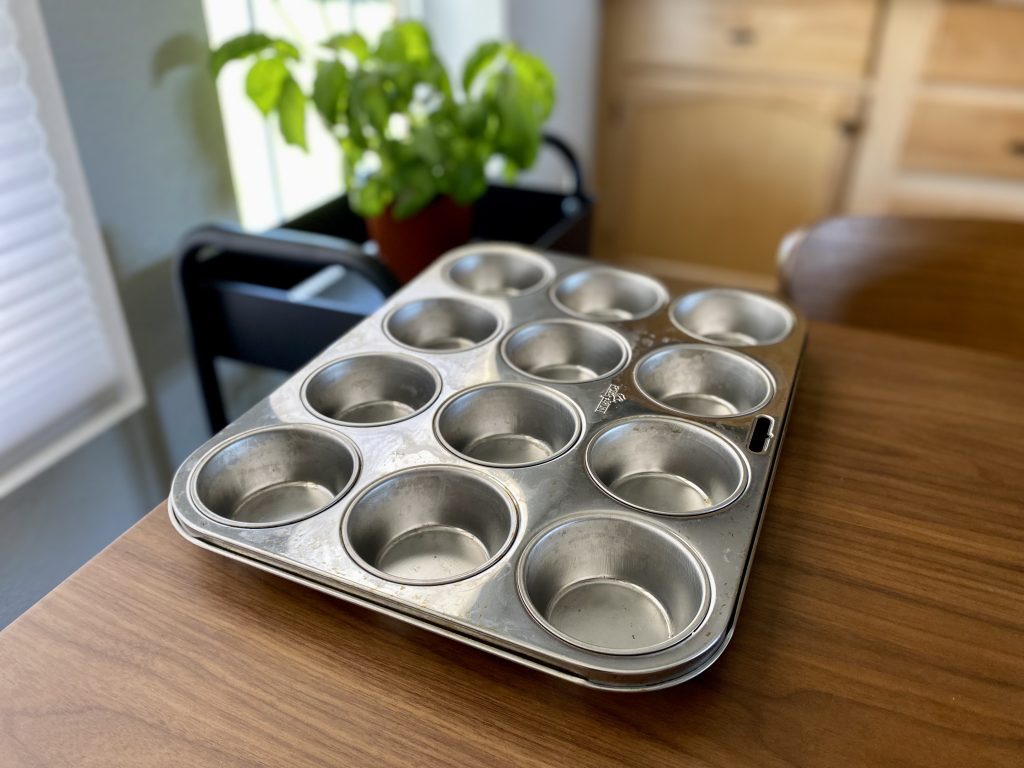 Perhaps the most impressive aspect of this muffin tin is how simple it is to use. The muffins pop out easily even without liners by simply spraying the pan with avocado oil before pouring the batter. It also cools quickly and does not warp or rust, which is always a plus.
If you value healthy eating, the Stainless Steel Muffin Tin is an excellent choice. It will not leach chemicals into your food, making it a safer option for you and your family. Finding non-toxic kitchenware is essential for any health-conscious household, and this is an excellent option.
Cleaning and Maintenance Tips for the Fox Run Muffin Tin
The Stainless Steel Muffin Tin is relatively simple to clean, though it may require a little more elbow grease than a nonstick option. A quick scrub with lemon essential oil, vinegar, and baking soda, on the other hand, will do the trick. Just be careful not to use any harsh brushes that could ruin its finish.
Some people have mentioned stickers on the bottom of stainless steel pans. If you have a hard time getting those types of stickers off items you've purchased, try using lemon essential oil for this as well. It's a great natural way to remove sticky residue.
Notice the amount of oil built up on the top of the tin after a couple uses. We let the pan sit for a minute with our preferred cleaning method in the sink and it rubbed off fairly well with a normal dish cloth. If you decide to use unbleached muffin liners, clean up will go even smoother.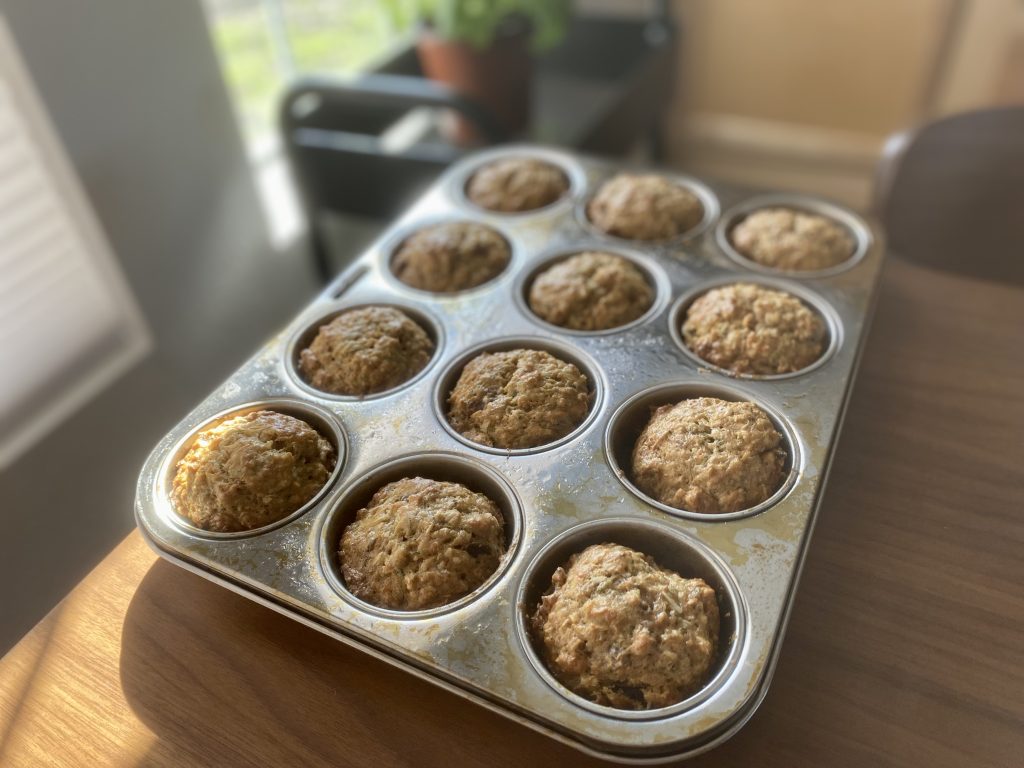 The only real drawback to this muffin tin is that it has rings around each muffin cup that may accumulate food scum if not properly cleaned. This, however, should not be a major issue with a little care and attention.
Final Thoughts on the Fox Run Muffin Tin
Overall, the Stainless Steel Muffin Tin is a good option for anyone looking for a long-lasting, dependable, and healthy muffin baking pan. And, with the ability to make 12 muffins at once, it's an excellent buy for anyone who enjoys baking.
As with anything else, there are always pros and cons to living a lifestyle that avoids nonstick cookware. For us though, we've found the pros outweigh the cons. It's worth a little extra effort to us to clean something we know isn't filled with chemicals and substances that we've never heard of. 
The pan seems like it will hold up well and continue to look fairly new for much longer than previous muffin tins we've owned. We're happy to have it in our kitchen as a workhorse and are quite satisfied with the baking results we've seen thus far. You can purchase this Fox Run muffin tin on Amazon.
As an Amazon Affiliate, we earn on qualifying purchases.