With the recent pandemic and stay-at-home orders around the world, most of us are trying to adapt to working from home. Whether it's establishing new habits and routines or looking for essential accessories to help increase productivity, most everyone is feeling the change. To help with this, we've compiled a list of several work from home essentials to guide your search for the best WFH gear out there!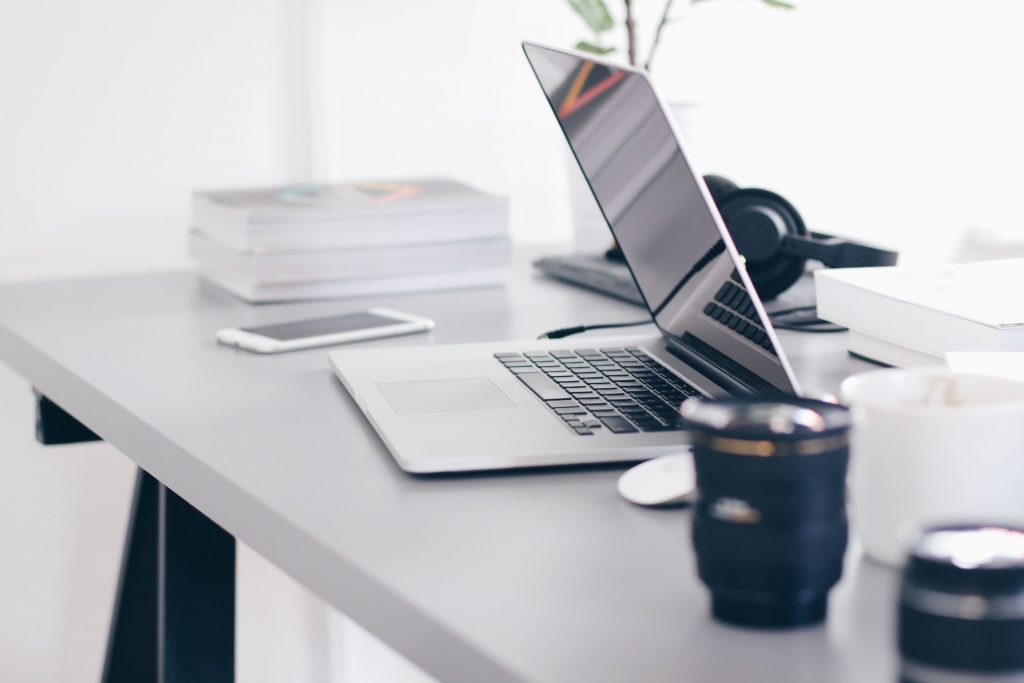 Keyboards
If your job allows working from home, it's likely computer-based and requires a good keyboard as a result to help prevent typing fatigue. That's why keyboards are at the top of our work from home essentials list. Here are some of the best keyboard choices that can be shipped to your doorstep.
Logitech K780
A portable and diverse option, Logitech's K780 keyboard enables switching between multiple devices via Bluetooth, has cross-platform support for Windows, MacOS, Chrome OS, iOS and Android devices, and features a built-in stand for a smartphone tablet!
Massdrop ALT
Our personal favorite, the Massdrop ALT is a mechanical keyboard built with an aluminum frame that elevates typing to an entirely different level. While more of a serious and expensive keyboard than the Logitech K780, the Massdrop ALT makes for the ultimate setup and is our keyboard endgame. Want more details? Check out our full review.
Mice
Next to keyboards, a good mouse is imperative for a smooth and productive working experience. That's why we've gathered some of the best to consider for your work from home essentials.
Logitech M355
Want something light, portable, and quiet? Look no further than Logitech's M355 mouse, a compact option that features ultra-quiet clicks and scrolling, along with wireless connectivity over Bluetooth or the included USB dongle, and up to 18 months of battery life off a single AA battery.
Logitech MX Master 2S
A solid option for any setup, the Logitech MX Master 2S mouse enabled switching between up to 3 devices via Bluetooth or the wireless receiver, features an incredible, ergonomic design, and enabled easy side-scrolling for enhanced use of most graphic and video applications. It's easily your end-all, be-all mouse.
Headphones
For most people, true productivity requires a distraction-free environment, and most homes are far from noise-free. To help isolation yourself from procrastination-inducing distractions, a pair of noise-cancelling headphones is a must-have.
AirPods Pro
Light, compact, and useful in every situation, AirPods Pro are a great choice for in-ear headphones that contain noise-reducing technology to help eliminate distractions. With support for all Bluetooth devices, including iPhone, Android, MacOS, and PC, these magical little buds will fit in any pocket and can be carried anywhere, even after you can leave your house.
Sony WH1000XM3
If in-ear headphones aren't your thing, or if you value sound quality over convenience and portability, Sony's WH1000XM3 noise-cancelling headphones are a comfortable, quality choice with best-in-class noise isolation. Over-ear, padded, and sleek, these headphones could be all you need to stay focused for hours on end.
Desk Upgrades
Tired of sitting all day? Looking to revamp your overall setup? Perhaps standing while looking at a new monitor and trying to plug your external drive into your USB-C hub is the answer. Or just one of those things. Either way, we've got you covered with even more product recommendations for your work from home essentials.
Anker USB-C Hub Adapter
Plug all the things (up to 7 of them) into your MacBook, iPad Pro, or PC laptop with an Anker USB-C hub featuring 4K 30Hz HDMI, high-speed Ethernet, SD card reader, and 2 USB-A data ports, as well as high-velocity pass-through charging for your receiving device. If your computer of choice has a USB-C port, there's no doubt this will come in handy.
Seagate Slim 2TB Drive
Whether you need to backup your work data, or your computer is simply running out of storage space from all those downloaded movies, Seagate has your back. Their USB storage drive features 2TB of space, 2 years of warranty, and all in a slim and sleek package.
VIVO Standing Desk Conversion Kit
Sitting gets old, and with less room and less opportunity to get out and walk, it's time to take drastic measures to maintain your health and well-being. VIVO's height-adjustable standing desk converter easily transforms your current desk to standing-level. With a 36-inch-wide tabletop and 33 pounds of lift assist, it's a great choice for getting off your tush and standing throughout your day.
LG 27-inch 4K Monitor
Whether you need a second monitor for your setup, an external monitor for your laptop, or just want to upgrade from an old 1080p display, LG's 27UK850-W is an excellent choice, despite its terrible name. Featuring a 4K, IPS display with 27 inches of screen real estate, HDR 10, FreeSync, and USB-C connectivity, this monitor will upgrade your setup drastically, especially if you're still viewing the internet in 1080p or don't have an external monitor for your laptop at all. Do your eyes and your neck a favor and upgrade today.
Work From Home Essentials: Wrapping Up
Although there are countless items that can make our lives easier while working from home, we hope these essentials will be a great starting point for revitalizing your productivity and work space. Each of these items are a great investment and will continue to serve you well even after the pandemic is over and life returns to normal. Until then, be productive, and stay safe!
As an Amazon Affiliate, we earn from qualifying purchases.